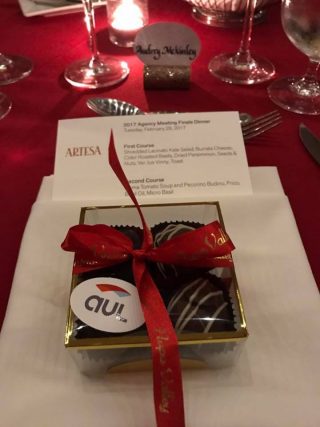 I was given the honor to attend  an Agency Summit in Napa, CA for the Premier Service Contract Company AUL. Not only is this a great place to visit due to its world renown wineries, its a place where a little bit of magical happens each visit!  
The Keynote Speaker for the Agency Summit, Mike Robbins, Former MLB Player and Author, spoke about    "Being a True Champion"  He shared that this is someone who can transform the fear, stress, and daily challenges of business and life in order to keep things in perspective and produce extraordinary results.  He discussed the mindset and approach of a true winner.  
How does one achieve this in todays business world? I can sum up his talk with "Being Yourself"  Isn't this what everyone wants? Who wants to be around a fake person?  I don't!  When I go to work every day, I have to keep it real! I remember being in meetings with a  previous company I worked for thinking, these stories  seemed so untrue and canned that I about died listening to them.  
When I am speaking to others, it has to come from the heart! I have heard Pastor Rick Warren say it over and over again, "People don't care how much you know, until they know how much you care."  There is the innate feeling that one wants to know… "Did you see me?, "Did you hear me?", "Did what I say matter?"  People  want to be validated.  
When we begin to hear what others are saying, a shift in ones's business changes. You become a leader! Then others will begin to follow! Take a moment today to think about the people around you! Try appreciating them today! Let them know they matter! Take the component of "I" out and watch what happens!  "Self Righteousness" has no place at the table! Just imagine if other options were valid? I loved what Robbins closed with,  When you become vulnerable to others "trusting them" although uncomfortable at times, you become authentic! What a great place to be!  Thats called Authenticity!
It's all about People, Passion and Purpose.  When this happens EVERYTHING happens!